The Queen has been given a bird's eye view of London at the top of The Shard. Standing 1,016 ft high both the Queen and Duke of Edinburgh were given a spectacular view of the skyline.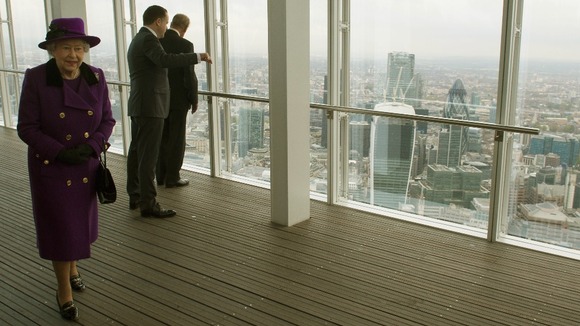 The Royal couple were taken to levels 69 and 72 of the landmark building in London Bridge for a tour and to take in the view.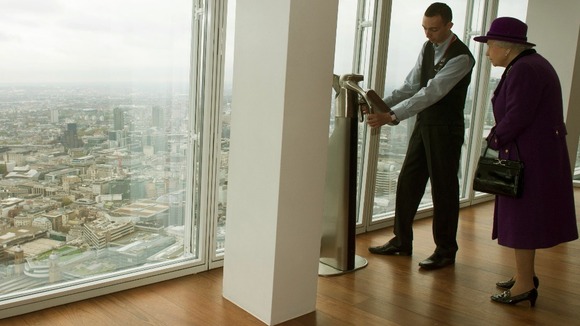 The tour was part of a visit to a scheme which helps to pay for some of the poorest students go to university. The Southwark Scholarship Scheme removes the financial burden of going to university for high achievers who would otherwise have struggled to be able to afford it.