Jack Wilshere says Cesc Fabregas has been Arsenal's biggest loss in the transfer market. The midfielder admitted he was "really upset" Fabregas swapped Arsenal for Barcelona in 2011.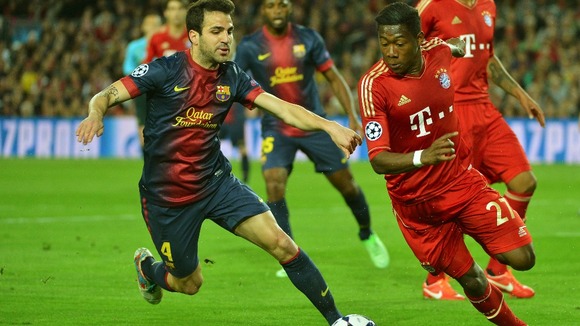 Jack Wilshere believes Arsenal felt the loss of Fabregas more keenly than the departure of Robin Van Persie. But Wilshere is confident new recruit Mesut Ozil can fill the void: Speaking on Arsenal's website, he said:
"The one I was really upset about leaving was Fabregas, I learned so much from just watching him. He's similar to me starting at a young age. I was the most upset about him leaving. But to arrive I'm excited about Ozil, he's settled in nicely.
"His first game away at Sunderland he got an assist and was man of the match. He plays the Arsenal way and there's a lot more to come. He's so comfortable on the ball, right foot, left foot. If you look at his stats he runs the most, he makes it look easy but that only masks how hard he works."