Surbiton Christmas tree appears on a roundabout
With Christmas just a few weeks away, London is starting to look very festive indeed. Leading the way is Trafalgar Square, which today took delivery of its very own Christmas tree.
It gives the rest of London a lot to live up to, and there are already trees of all shapes and sizes around the capital. Below is Surbiton's effort. It has been placed on a busy roundabout - with the arrows still lit up.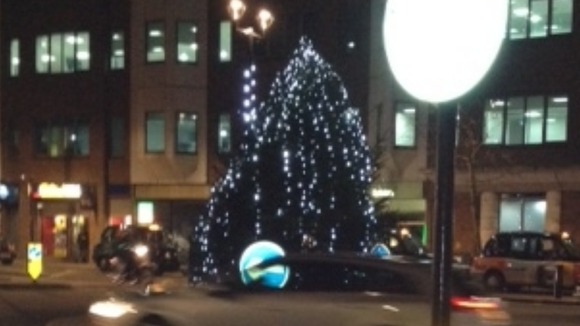 You can tweet us you pictures of Christmas trees around the capital to @itvlondon or go to our Facebook page.