This is the latest advice from the Environment Agency, which has significantly increased warnings for London and the South East today:
The coastline from Wells-next-the-Sea in Norfolk to Clacton, Essex, is particularly at risk, including Great Yarmouth and Lowestoft. Parts of Great Yarmouth are being evacuated.
Severe flood warnings are currently in place across Kent.
Some defences could be overtopped by the combined effect of high tides, high winds and a large tidal surge.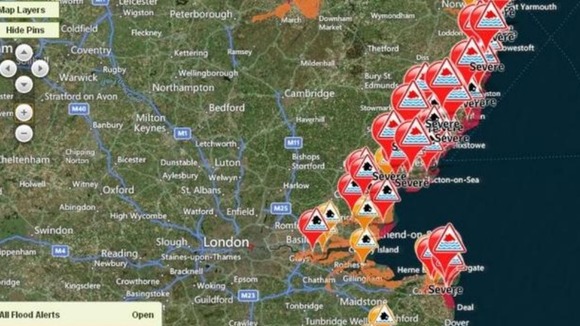 In some areas, sea levels could be higher than those during the devastating floods of 1953. However, flood defences built since then - including the Thames and Hull Barriers - mean that many parts of the country are much better protected than in 1953.
Source: Environment Agency