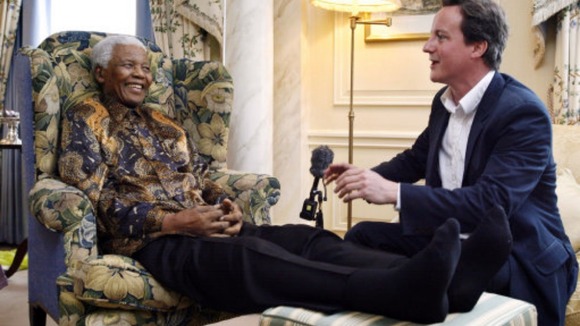 Mr Cameron has signed a book of condolence at South Africa House in London.
He wrote: "Your cause of fighting for freedom and against discrimination, your struggle for justice, your triumph against adversity - these things will inspire generations to come.
"And through all of this, your generosity, compassion and profound sense of forgiveness have given us all lessons to learn and live by."
He ended his message with a quote - "Blessed are the peacemakers for they shall be called the children of God."
He signed off with his name and "London Dec 6 2013".