The head of Scotland Yard admitted his force has been damaged by the Plebgate controversy but defended his own handling of the affair.
Metropolitan Police Commissioner Sir Bernard Hogan Howe said there was "no doubt some damage had been done".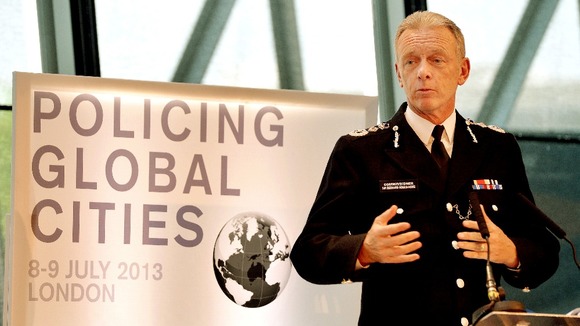 He also insisted crime statistics were "generally sound" despite investigations into serious allegations that officers are manipulating them to improve performance records.
One officer is being prosecuted and eight face disciplinary action in the wake of the row over claims - which he disputes - that the then cabinet minister Andrew Mitchell called officers "plebs".
Sir Bernard said soon after the incident that his officers "accurately reported what had happened".