Tim Sherwood believes he could be the man to succeed Andre Villas-Boas as Tottenham manager, despite not knowing if he will be granted a second match in charge of the team.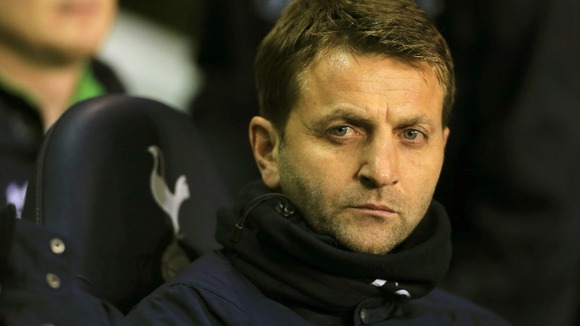 Sherwood was appointed interim boss after Villas-Boas' sacking and took charge of Wednesday night's 2-1 Capital One Cup quarter-final loss to West Ham.
The former Spurs captain is yet to hear from chairman Daniel Levy if he will be in charge for Sunday's match with Southampton, but he suggested he is keen on the full-time job.