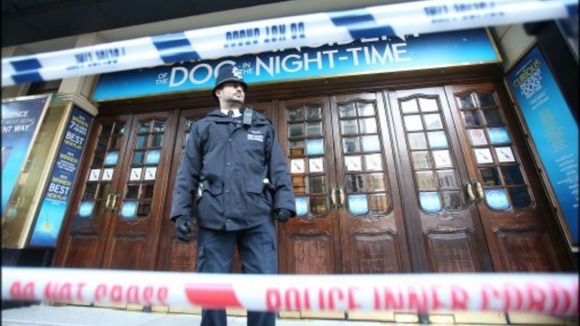 Surveyors have said the ceiling of the Apollo Theatre is "sound" after 80 people were injured, seven of them seriously, when sections of it collapsed on the audience during a packed show.
Around 10 square metres of plaster from the Grade II-listed West End theatre plummeted on to the stalls below, dragging a section of the balcony with it, striking members of the audience and filling the theatre with clouds of thick dust.
More than 700 people were inside the Apollo - which was 45 minutes into the National Theatre's performance of The Curious Incident Of The Dog In The Night-time.