The body of a British doctor who died in custody in Syria has arrived back in the UK.
Dr Abbas Khan, 32, was on the verge of being released when his family were told of his death by what the Syrian government calls suicide and they say was political murder.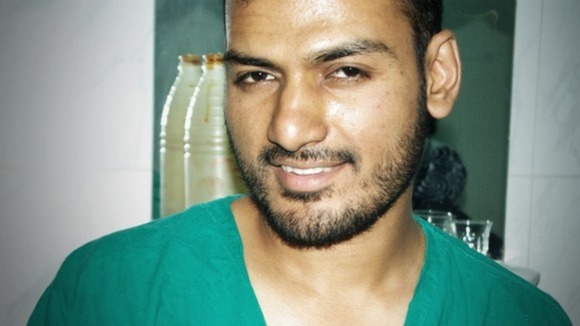 The orthopaedic surgeon from London was captured in November 2012 in the ancient city of Aleppo after travelling from Turkey to help victims of hospital bombings.
The International Committee of the Red Cross had earlier transported his body from Damascus to the Lebanese capital Beirut, where it was received by his mother Fatima Khan and British officials