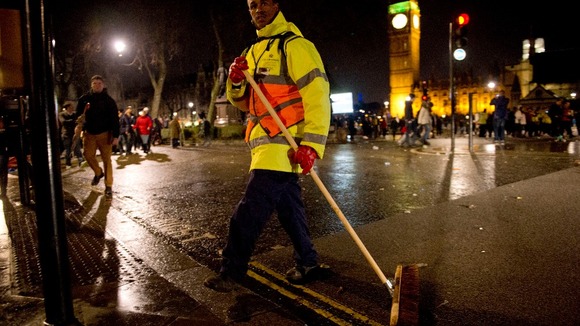 A mammoth clean-up operation has begun after millions of people across the UK celebrated the start of 2014 with fireworks, music and late-night drinking.
The festivities created an estimated 85 tonnes of waste, including up to 15,000 champagne bottles, in central London.
Westminster Council deployed 52 vehicles and 119 members of staff through the night to ensure the streets were cleared for the capital's New Year's Day parade at midday.