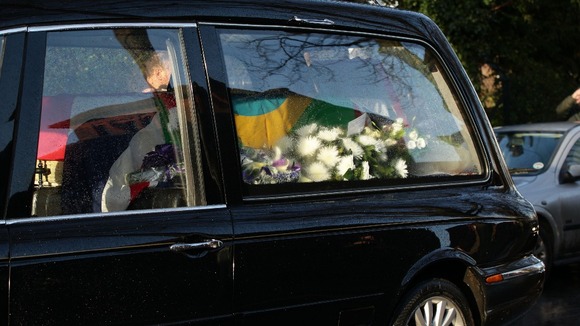 When Great Train Robber Ronnie Biggs was last seen in public, at the funeral of robbery mastermind Bruce Reynolds, Biggs stuck two fingers up at journalists.
Today, as the hearse carrying his coffin passed through the streets of north London, a white floral wreath in the shape of a two-fingered salute was visible alongside a Union flag and the flag of Brazil, the country where he spent many years as a fugitive from British justice.
The funeral cortege, with a guard of honour formed by 13 Hell's Angels bikers, left the home of Biggs' son Michael and daughter-in-law Veronica in Barnet, north London, ahead of the service at Golders Green Crematorium, north London.