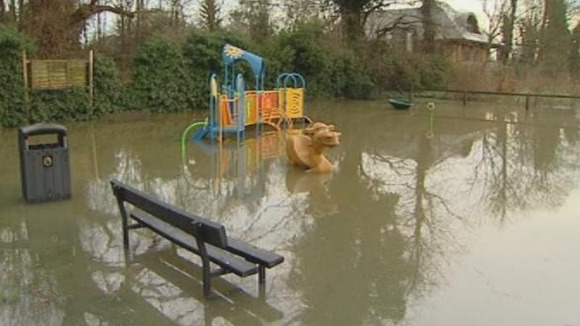 The Thames Barrier is due to reopen at 6pm after high tides earlier on.
But flooding is still causing problems for people in and around the capital.
In Sunbury-on-Thames, Surrey, children's parks and river paths are underwater.
Also, some trains coming into London are delayed due to two land slips in southern England.