High winds damage Odeon Leicester Square sign
The high winds battering London have damaged the famous Odeon sign in Leicester Square. The fire brigade have come to the rescue to prevent the sign falling onto the street below.
Oops odeon sign has wind damage and fire brigade in leicester square london seem to be coming to rescue http://t.co/2N8tBukc8b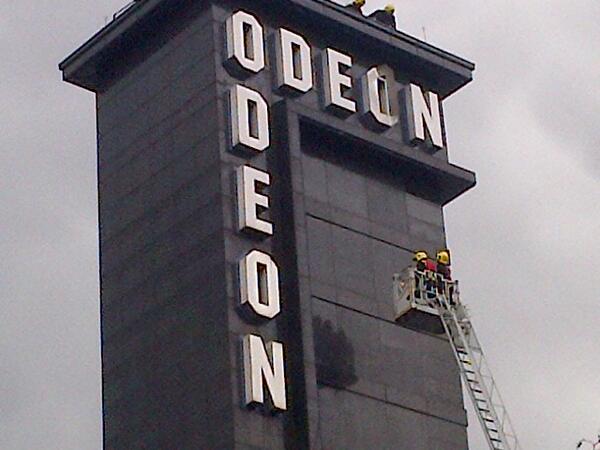 In a statement the London Fire Brigade confirmed the giant 'O' had been brought safely to the ground:
"Crews managed to bring the 'O' safely to ground level after an impressive spot of abseiling. We worked closely with staff at the cinema to bring the incident to a swift and safe conclusion."