Appeal for help after McDonald's New Year's day assault
Police are appealing for the public's help after an assault at a branch of McDonalds in Walthamstow on New Year's day. Officers are trying to track down a man seen on CCTV.
1 of 2 Do you recognise this person? We would like to speak to him regarding an incident at McDonalds E17 cont.. http://t.co/n7Q7H66B3m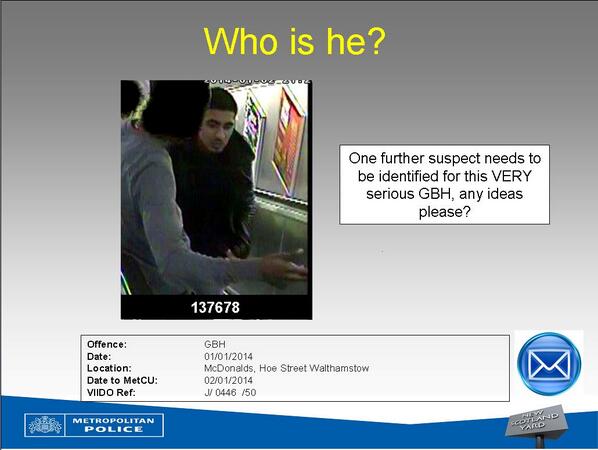 2 of 2 the incident was on New Years Day. Please call 101 or @crimestoppersuk on 0800 555 111, thank you for any help you can give.