Tube staff use 'Quote Of The Day' board to protest over ticket office closures
London Underground took the unusual step today of protesting about ticket office closures by writing a message on the whiteboard at Clapham South station. The 'Quote Of The Day' message repeated a quote from Boris Johnson in 2010.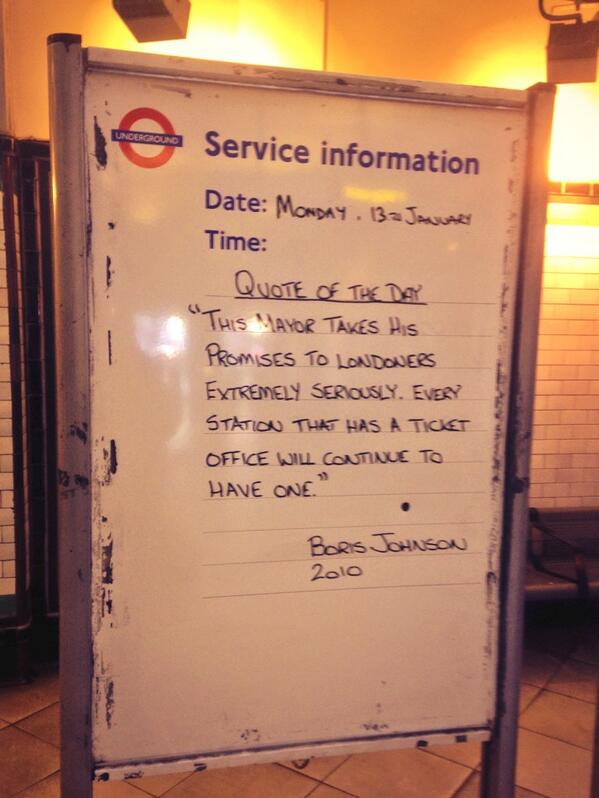 Last week London Underground workers voted to go on strike over the controversial plans.