Hammersmith Bridge is closed this weekend for the first of a series of weekend road closures over the next month.
Hammersmith & Fulham Council began urgent repair works to the bridge last week and plans to fully close the bridge in both directions for the weekends of February 8-9, 15-16, and 22-23.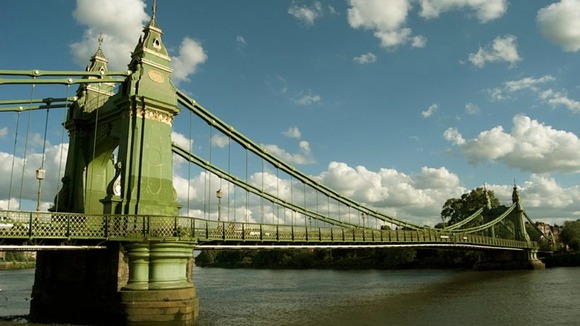 The restrictions will be from 8am on Saturday to 5am on Monday.
A planned closure on February 1-2 has been cancelled.
The work also means that the bridge continues to be partially closed on weekdays until February 28.
The southbound lane over the bridge (A306) is closed between 7am and 3pm every Monday to Friday to allow essential repairs to the 126-year-old bridge's wooden decking panels.
The work must be done to make sure that the bridge is fit to carry motorists and cyclists.
There are also several pot holes in the road which have been patched up temporarily and this will allow now be permanently repaired.
However, access is being maintained in both directions over the bridge for emergency vehicles and pedestrians, while the 72, 209 and 609 buses are still running via the bridge during the week.