Gangs from London boroughs are increasingly "spreading their wings" to seek markets for drugs in other parts of the country, a Metropolitan Police officer has warned.
The warning came a day after co-ordinated raids in the Thames Valley, Edinburgh, Essex, Bedfordshire and London in which 29 people were arrested in an operation targeting the south London-based GAS gang.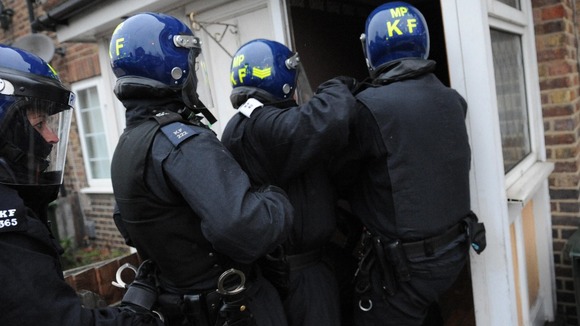 But the senior officer who speaks on gangs for the Association of Chief Police Officers said "significant headway" was being made in dealing with gang-related crime, with a decrease in gun and knife crime.
Deputy Chief Constable David Thompson of West Midlands Police told BBC Radio 4's Today programme that gangs had always relocated in search of opportunities to make money or in response to pressure from police on their home turf.