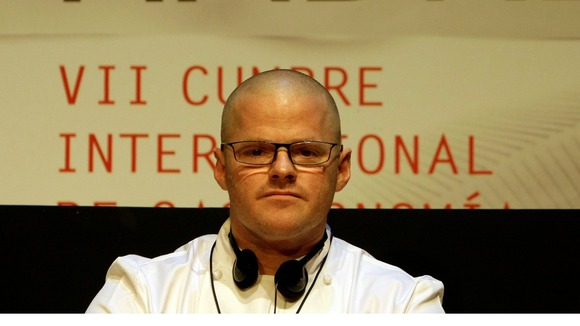 TV chef Heston Blumenthal has closed his gourmet London restaurant for a week after a virus outbreak.
45 diners and staff were infected with norovirus at the Dinner restaurant, in the Mandarin Oriental hotel on Hyde Park.
Mr Blumenthal has apologised to the customers affected.
It's not the first time one of the chef's restaurants has been hit by the stomach bug.
In 2009 his most famous venue, The Fat Duck in Bray, was closed for 10 days following an outbreak that left 500 people sick.