Pictures of a man suspected to be Britain's first suicide bomber in Syria have emerged showing him looking relaxed and smiling with local children.
The images were sent by Abdul Waheed Majeed, 41, from Syria to his family in the Langley Green area of Crawley, West Sussex.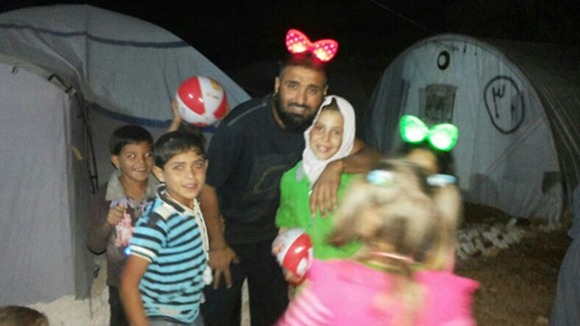 In one picture, he is seen wearing pink Minnie Mouse-style ears while he cuddles a child. In another, he is pictured kneeling surrounded by children as they give the peace sign.
The pictures were taken at a refugee camp on the Turkey/Syria border, according to Arif Syed, 59, a community leader in Crawley, where Majeed was born.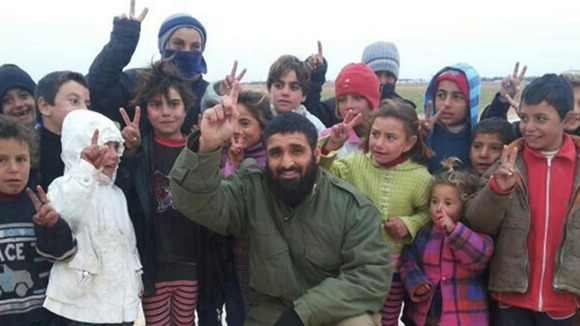 Officials have not confirmed the identity of the bomber amid reports that a UK jihadi, who used the name Abu Suleiman al-Britani, carried out the bombing.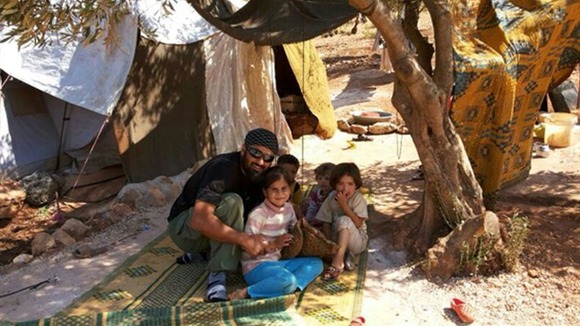 Read: British bomber recorded on video moments before attack