A sinkhole has appeared in a street in south London. The Sutton Guardian reports the hole is around three feet deep and swallowed the wheel of a car in Maldon Road in Wallington.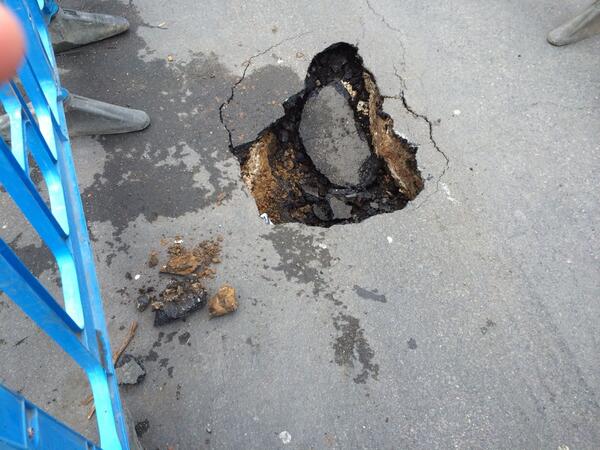 Sinkholes are caused when the underlying rock is washed away - more exactly by the acid picked up by rain water as it passes through rotting vegetation.
That creates cavities underground which streams can flow through - the more water that flows the quicker the erosion.
Read more: Martin Stew explains what causes sinkholes.