Police are appealing for information over the identities of two suspects thought to be involved with an armed robbery in Plaistow, in which a shop keeper was shot in the chest.
Suspect one is described as wearing dark trousers and a dark baseball cap under a dark, hooded jacket which features a logo on the top of each arm.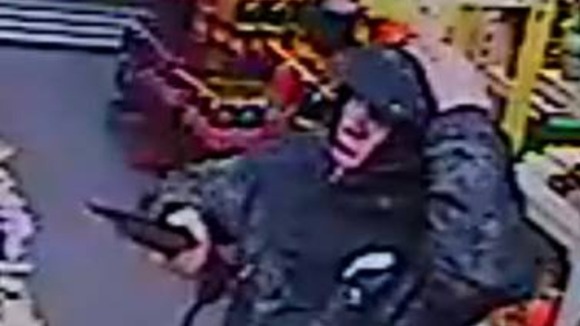 Suspect two is described as also wearing dark trousers, and a dark jacket with a white strip down the centre of the front.