Station platform begins to smoulder during rush hour
Low voltage cables beneath the platform are thought to have overheated.
Smoke appears from station platform after electrical fault
Sutton station was forced to close during this morning's rush hour after smoke appeared from beneath a platform.
Luckily got on the last train out of Sutton before it got evacuated due 2 the cables under the platform catching fire http://t.co/qYTOO7TSfP
Police say an electrical fault caused low voltage cables to overheat. Rail services are getting back to normal after earlier delays of up to an hour.
Smoke coming out of the platform at Sutton station. LFB there. Got worse after this photo. http://t.co/kUKbLC8F4Q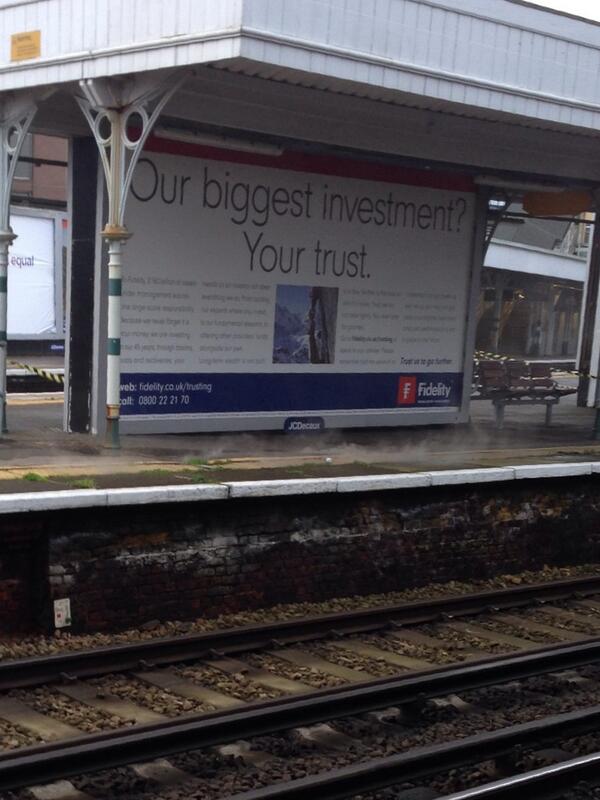 More top news
Goals from Charlie Austin, Dusan Tadic and James Ward-Prowse consigned Slaven Bilic's men to their fourth straight Premier League loss.

A bizarre protest against BP sponsorship at the British Museum used theatre, sea shanties and 'mermaids' to 'summon a Kraken'.

Two men have been jailed for robbing a man aged 79 as he was washing his car.