Station platform begins to smoulder during rush hour
Low voltage cables beneath the platform are thought to have overheated.
Smoke appears from station platform after electrical fault
Sutton station was forced to close during this morning's rush hour after smoke appeared from beneath a platform.
Luckily got on the last train out of Sutton before it got evacuated due 2 the cables under the platform catching fire http://t.co/qYTOO7TSfP
Police say an electrical fault caused low voltage cables to overheat. Rail services are getting back to normal after earlier delays of up to an hour.
Smoke coming out of the platform at Sutton station. LFB there. Got worse after this photo. http://t.co/kUKbLC8F4Q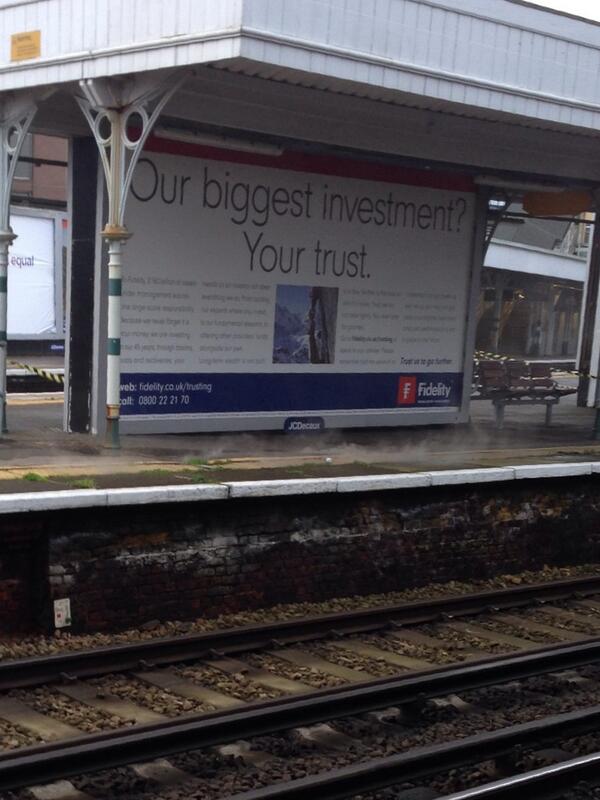 More top news
Julie Etchingham meets the original Foxy Lady - her cousin Kathy - who talks of life with former boyfriend Jimi Hendrix in their old flat.

Transport bosses have admitted a decision about funding for Luton's railway station's much-needed facelift will not be made any time soon.

A man who helped officers apprehend a suspected drug dealer by sticking out his foot and tripping him has been hailed a "legend" by police.