Station platform begins to smoulder during rush hour
Low voltage cables beneath the platform are thought to have overheated.
Smoke appears from station platform after electrical fault
Sutton station was forced to close during this morning's rush hour after smoke appeared from beneath a platform.
Luckily got on the last train out of Sutton before it got evacuated due 2 the cables under the platform catching fire http://t.co/qYTOO7TSfP
Police say an electrical fault caused low voltage cables to overheat. Rail services are getting back to normal after earlier delays of up to an hour.
Smoke coming out of the platform at Sutton station. LFB there. Got worse after this photo. http://t.co/kUKbLC8F4Q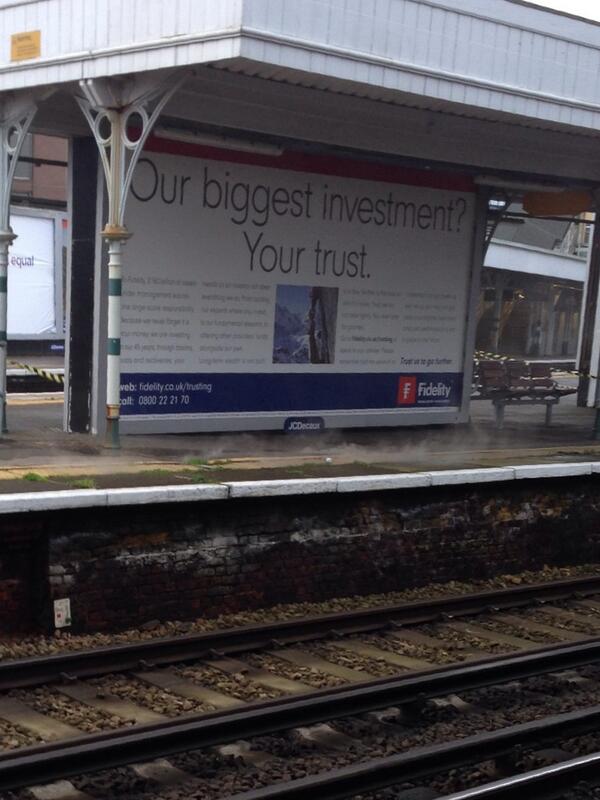 More top news
Della Callagher died and 32 other diners became seriously ill after eating the poisonous yuletide meal.

The ex-Tory MP's rant was secretly recorded on the driver's phone and published in The Sun.

You dash to the platform, desperate to get home but find out you've got a few minutes to spare before the next Tube. What do you do?