Station platform begins to smoulder during rush hour
Low voltage cables beneath the platform are thought to have overheated.
Smoke appears from station platform after electrical fault
Sutton station was forced to close during this morning's rush hour after smoke appeared from beneath a platform.
Luckily got on the last train out of Sutton before it got evacuated due 2 the cables under the platform catching fire http://t.co/qYTOO7TSfP
Police say an electrical fault caused low voltage cables to overheat. Rail services are getting back to normal after earlier delays of up to an hour.
Smoke coming out of the platform at Sutton station. LFB there. Got worse after this photo. http://t.co/kUKbLC8F4Q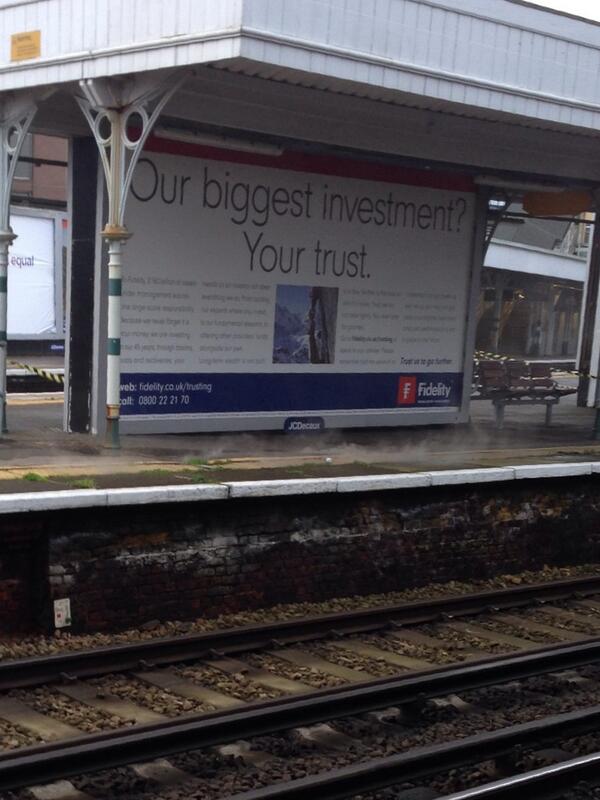 More top news
George Osborne told MPs London would shoulder a large part of his 37% reduction in transport funding.

The prison was originally opened in 1852 as a mixed prison before becoming the first female-only local prison in England in 1902.

A man who tried to help a woman, who was being assaulted by other passengers on the Victoria Line, ended up being punched in the face.