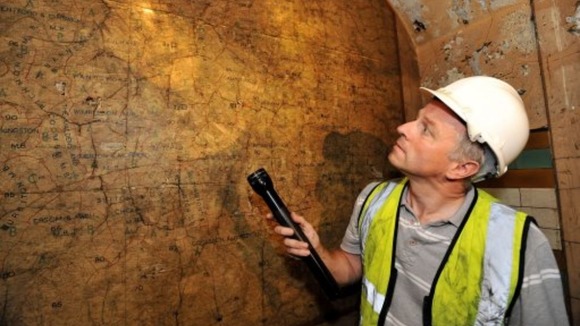 The 28,000 square feet property contains a drill hall, garages, offices and mess above ground and has recently has been occupied by the London University Air Squadron, the London University Royal Naval Unit and 46F Squadron Air Training Corps.
There are also several subterranean areas, previously used as part of the former Brompton Road Underground Station, but these have been left largely unused since the end of the Second World War.
There are few relics left other than a large map of London and the MOD is working with the National Archives to ensure the map is recorded.