Crossrail worker dies after tunnel plunge
The first worker has died on the £14.8 billion Crossrail project in the capital.
View all 7 updates ›
Private ambulance arrives at Crossrail site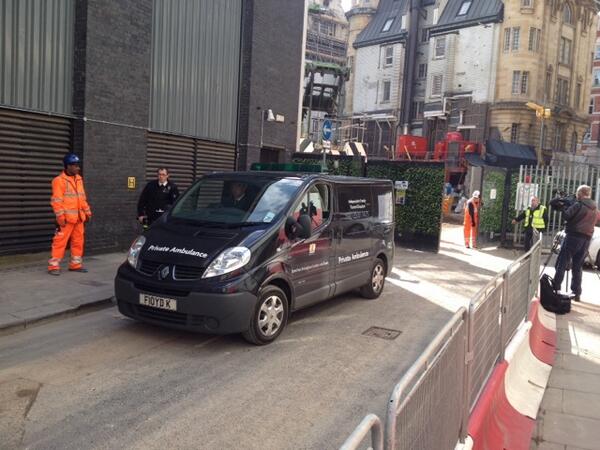 More top news
An ITV News journalist worked as a Deliveroo rider to see what it's like - from induction to cycling through traffic and making deliveries.

Sutton United substitute goalkeeper Wayne Shaw has offered his resignation after eating a pie during a match.

Brixton's tribute to David Bowie will be a gravity-defying structure standing three storeys tall.