Crossrail worker dies after tunnel plunge
The first worker has died on the £14.8 billion Crossrail project in the capital.
View all 7 updates ›
Private ambulance arrives at Crossrail site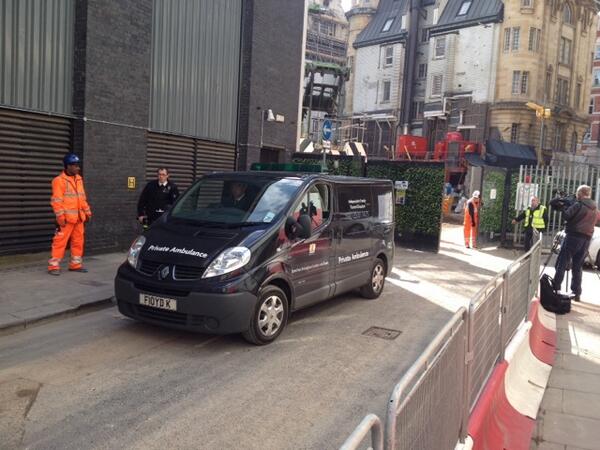 More top news
Anti-fox hunting campaigners marched from on Downing Street to oppose controversial promise to hold a vote to repeal the Hunting Act.

Thousands of drivers were caught illegally using their mobile phones on London's roads following a major crackdown.

A motorcyclist is fighting for his life in hospital after a crash with a car in Kensington.