Arsene Wenger blasted the actions of "very good diver" Arjen Robben after his side bowed out of the Champions League last night. Arsenal faced the task of having to overcome a 2-0 deficit from the first leg of their last-16 clash last month. The game against Bayern Munich ended 1-1.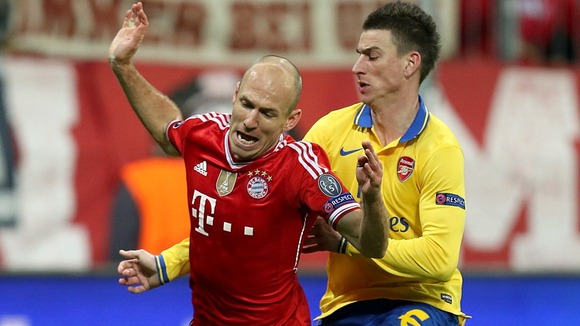 Arsene Wenger said: "Robben is very good at getting the maximum of nothing and he is a great player and as well a very good diver, but it is part of it. He is a fantastic player, I would not deny that, he's one of the best players in the world.
"But he gets in front of a player and then he slows down and goes down. He gets the free-kicks. That's where we spoke about yesterday that the referee, if he gives him a yellow card on the first one when he goes down, he will not do it again."