A man threatening to throw himself into the Thames inadvertently saved the life of a stranger who was drowning in the river below.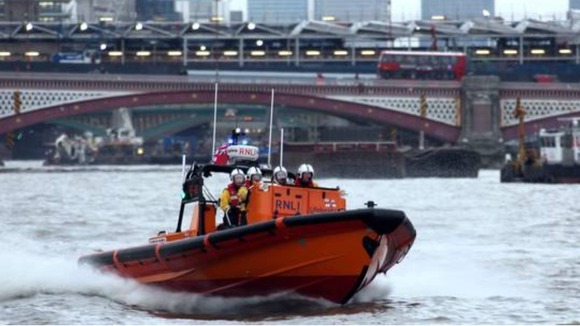 Tower RNLI crew say they would never have spotted a person in the water if it wasn't for the callout to reports of someone on a ledge and ready to jump at London Bridge late on Wednesday evening.
By the time they arrived police had managed to talk the man down, but the crew spotted someone else on the bridge pointing towards the water.
It was then that they spotted the person in the river, desperately struggling to keep his head above the water as he was dragged down by a large duffel coat.
When they pulled him out, the crew found he was suffering from hypothermia and he was taken to hospital.
The RNLI say they don't know how the person ended up in the water, but he was said to have been alert and apologetic when he was attended to by crews.