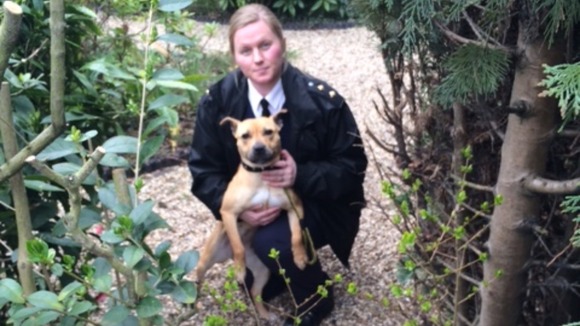 The RSPCA is appealing for information after a dog was dumped over a wall in Enfield.
The tan Staffordshire bull terrier was found in a garden in Cecil Road at around Midnight on Friday 14th March.
A plastic bag containing dog treats and a lead was found nearby.
The dog is thought to be around two years old and has been named Lola by the family who found her.
Her rear legs were extremely stiff at first and it is thought she had been dropped over the high garden wall.