London Ambulance Service has seen a rise in the number of people calling 999 for help with breathing difficulties as the capital continues to face "very high" pollution levels.
The service reported a 14 per cent rise in emergency calls for patients with breathing problems yesterday with an average of 200 increasing to 227 calls.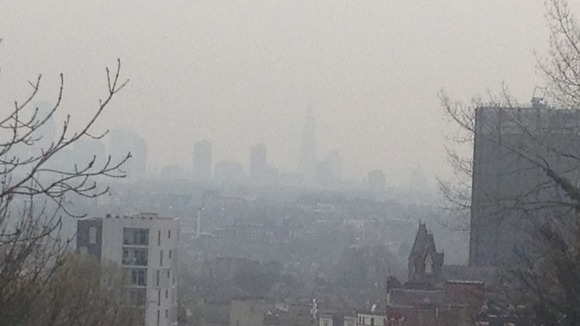 "More people are calling us with breathing difficulties, asthma and heart problems," Deputy medical director Fenella Wrigley said.
Ms Wrigley urged people with asthma to ensure they had their inhalers with them as they may need to use it more frequently in the current conditions.
"This is a busy time for us and I would urge Londoners to use us only in an emergency, and anyone with a minor condition should call NHS 111 or seek advice from their pharmacist or GP," she added.