Prince Harry has said he is sure Prince George will get the chance to visit the Olympic Park in future years,
The Prince was speaking as he toured the new attractions at the park in east London with Boris Johnson ahead of its official opening tomorrow.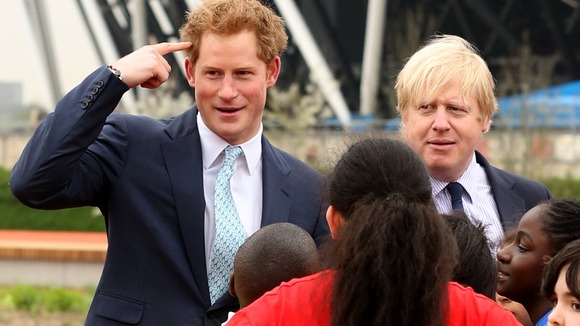 When asked if Prince George would visit, he replied: "I'm sure he'll have his chance to come down here.
"You never know, the Olympics might be back here again before we know it."
On hearing that remark, Boris Johnson joked: "We'll put in for the Winter Games!"