Prince Harry joined Boris Johnson today on a visit to Queen Elizabeth Olympic Park ahead of its official opening on Saturday.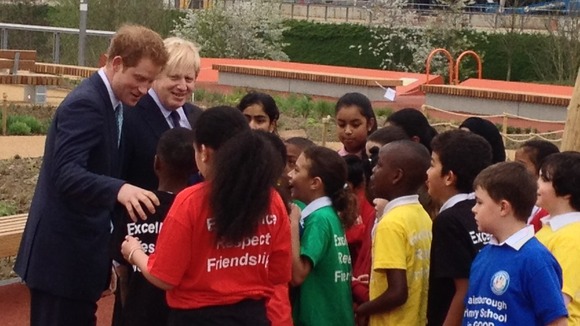 The 560 acre park has been transformed since the 2012 games and will open to the public from 10am on Saturday.
The prince and the Mayor of London met local schoolchildren and spoke to teams involved in the development of the area over the last 18 months.
New features in the park include interactive water fountains, themed walking trails and a new adventure playground.