Boris Johnson has launched the new BackBusking campaign to support musicians playing in public spaces around the capital.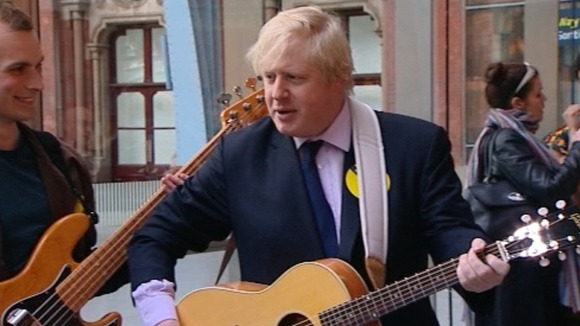 The Mayor of London showed his support for the campaign at St Pancras station in Kings Cross this morning amid concern that some parts of London could become no-go areas for buskers as a result of increasing red tape.
Some areas now operate mandatory licensing charges and can impose potentially large fines.
The mayor, who met X Factor star Luke Friend and Kilburn-based band The King's Parade at the event, said busking was very important for the "cultural richness of London".