Jose Mourinho insisted his run down the touchline during Chelsea's 2-0 win against PSG was not to celebrate Demba Ba's winning goal but to give his players tactical advice.
The Portuguese manager ran down the touchline in scenes reminiscent of when Porto knocked Manchester United out of the competition at Old Trafford in 2004.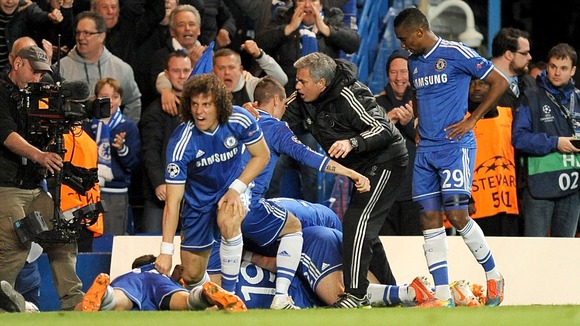 "No, it was not to celebrate. It was to tell the players how we have to play the last 10 minutes," a smiling Mourinho said.
"I had to go there because I knew it would be the only chance I'd have to tell Demba, Fernando [Torres] and Schurrle what we have to do in the last seven minutes.
"It was not to celebrate, but you could see that I can still run."