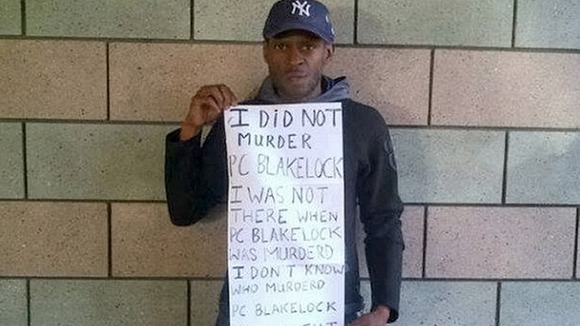 Nicky Jacobs punched the air after a jury cleared him of the murder of Pc Keith Blakelock.
He subsequently sat down and sobbed before being taken from the dock.
The 45-year-old's supporters in the public gallery including Winston Silcott - whose conviction for the murder of Pc Blakelock was quashed in 1991 - shouted "Yeah, yeah" and called out "Brother, brother" as the verdict was announced.
Courtenay Griffiths QC, for the defence, said: "I'm delighted, I think the jury reached exactly the right verdicts. Now I have to go and see my client."
Read: Police 'will not give up bringing Keith's killers to justice'