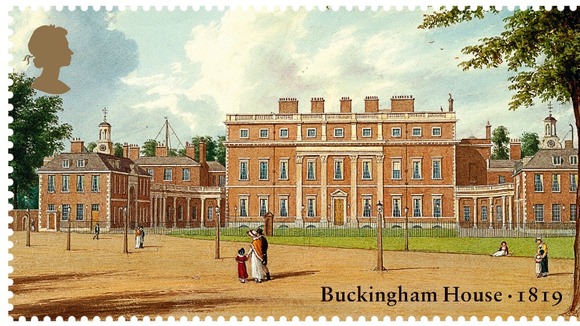 The Queen's face can be found on every stamp issued in the United Kingdom, and now you can see her primary residence when you send a letter as well.
The Royal Mail has release a 10-stamp set of images celebrating Buckingham Palace, which has been the official London residence of British sovereigns since 1837.
The set includes six stamps featuring watercolours of the exterior of the building through the ages, commissioned by Royal Mail from artist Chris Draper.