Chelsea manager Jose Mourinho appeared to criticise Eden Hazard today after claiming he does not sacrifice himself for the team.
The Belgian winger questioned Mourinho's tactics in Chelsea's 3-1 defeat to Atletico Madrid when he said the Blues are set up to counter-attack instead of taking the initiative in games.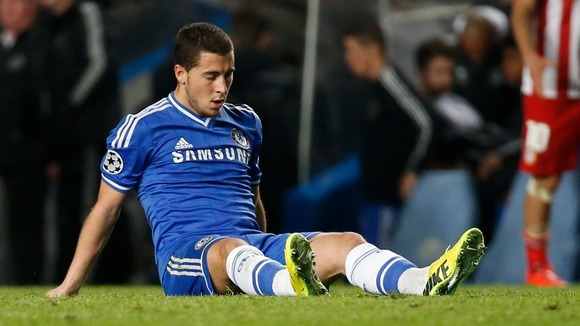 "When the comments come from a player like Eden it's normal because he's not the kind of player to sacrifice himself for the team," Mourinho said ahead of Sunday's match against Norwich City.
"Normally you get these kind of comments from players like him, from players that can't resolve a problem like we had in the first goal.
"Eden is the kind of player that is not so mentally ready to look back to his left-back and to leave his life for him."