Tottenham head coach Tim Sherwood says his rumoured replacement Frank de Boer would have a "hard act to follow".
Ajax manager de Boer said he was open to speaking to Spurs about taking over amid rumours the north London club had contacted the Dutch champions about his availability.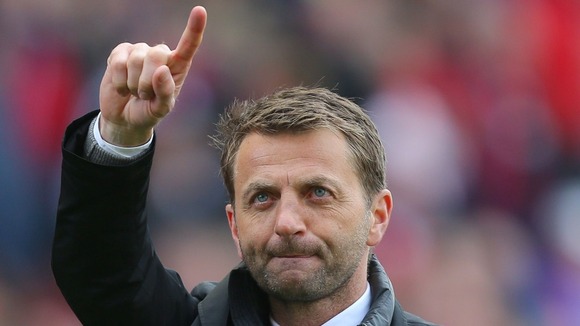 "What am I going to do? I'm not going to roll up and die, I'm just going to get on with my job, which is to try and prepare my team to win football matches and whatever will be will be," he said ahead of this Saturday's derby against West Ham United.
"I've just got to carry on with my business, show my personal pride and professionalism and make sure that those lads are prepared to win for the team and for the fans and for this great club.
"I don't think he is too interested in looking at what I am doing already because if he did then he would see he has got a hard act to follow."