Police searching for a violent robber known as the 'Skull Cracker' are investigating an armed robbery at a building society in Surrey.
Police tape across the door of Chelsea building society on staines road west, sunbury. Lots of police cars too http://t.co/N23qZI8hv6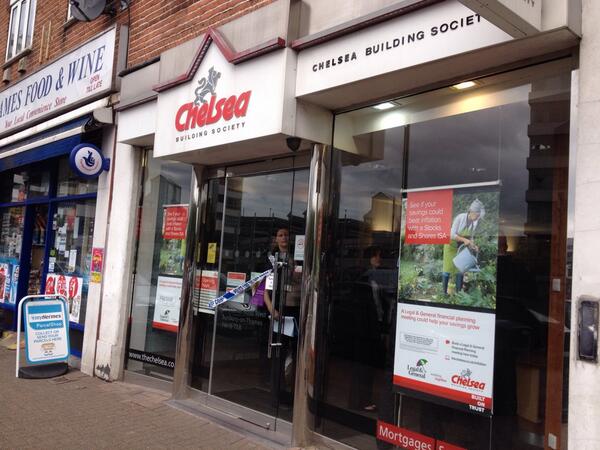 A branch of the Chelsea Building Society was targeted earlier today. In a statement, Surrey Police said:
"The investigation is in its early stages. We are carrying out numerous enquiries to identify the offender and have linked in with Kent Police as part of these enquiries."