The colony of bees has now been safely moved across the road to Westminster Cathedral, where it will be looked after by beekeepers on top of the Catholic church's roof.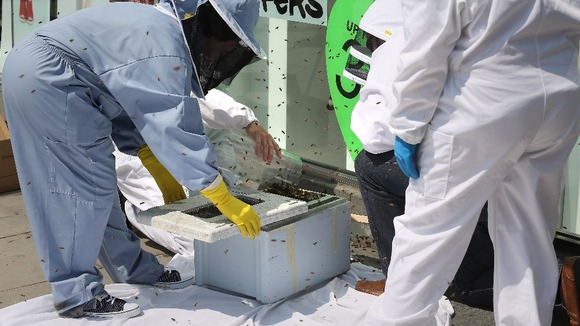 David Beamont, at the Victoria Business Improvement District said: "In Victoria there are over a dozen experienced beekeepers who have all been on an intense training course that focuses on the theory and practical training of urban beekeeping, successfully managing hives for nearly two years."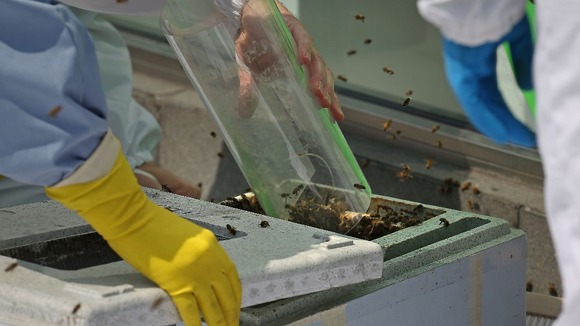 Ruth Duston, CEO of Victoria BID, said local businesses kept bees to boost the area's biodiversity, adding: "With a falling national bee population, the bees in Victoria play a key role in showing that London is a healthy, liveable city."