Tony Mann, a project manager at nearby John Lewis, who also happens to be a trained bee keeper, dashed over to the shop to help lead efforts to smoke the European honeybee colony out.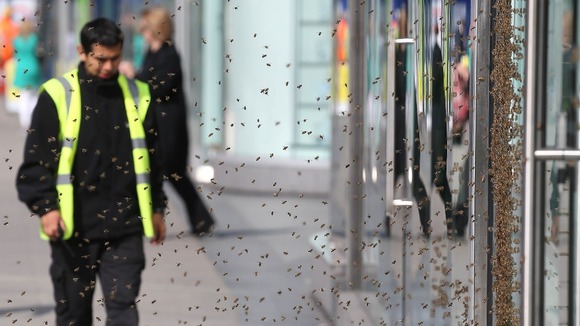 Tony Mann said: "We have either had a virgin Queen or an old Queen, she has left the nest and she has brought the warm and settled on the shop front. We are going to smoke them into a box and encourage them to stay there and we will remove them later today.
"They will go to whoever wants a hive. We need bees in London as much as we need them on the countryside. Bees are a keystone species. These are European honeybees."