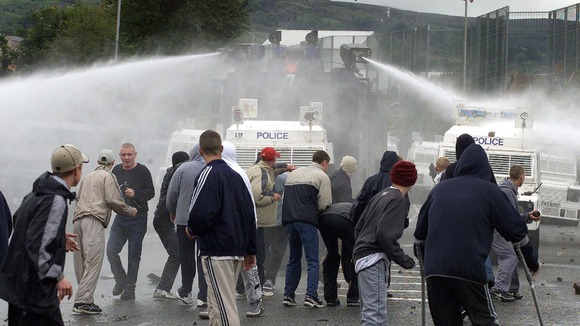 London Assembly's Labour group has branded Boris Johnson's authorisation of controversial water cannon as 'reckless'. The Mayor has announced plans to buy three water cannon which he says would be used in a similar situation to the 2011 riots -
before the Home Secretary has licensed them for use in the capital. Labour says neither the Mayor nor the Metropolitan Police has so far made a case for using water cannon. Joanne McCartney AM, London Assembly Labour Police and Crime spokesperson said:
"I'm deeply concerned that the Mayor is rushing the purchase of water cannon without a proper public debate. There is still confusion over the reasons behind the purchase of water cannon and exactly how the process of their deployment will work.
"To rush this through is typical of Boris' slapdash approach to issues of crucial importance to Londoners. It is telling that 20 out of 25 Assembly Members - from all parties - voted against their purchase earlier this year."_