An ambulance crashed into an insurance agent's office in Wandsworth earlier today. The accident happened at 5pm, after the car had hit another vehicle.
One woman suffered minor injuries. The ambulance driver did not need medical treatment.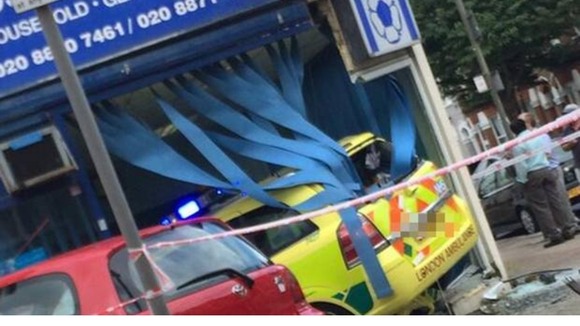 An London Ambulance Service spokesperson said: "We can confirm that one of our cars was involved in a road traffic collision with another car near Merton Road. Our car was on its way to a serious incident nearby."