Met Police chief Sir Bernard Hogan-Howe said that one of the objectives of today's terror training exercise in London is to "learn from the mistakes we're bound to make."
"Best we make them today in an environment which we don't have terrorists that make them when we do," he said.
Emergency services from over 14 London agencies are taking part in a major training exercise across the city.
There have been reports of rapid gun fire in the simulated terror attack from passers by in the Aldwych area.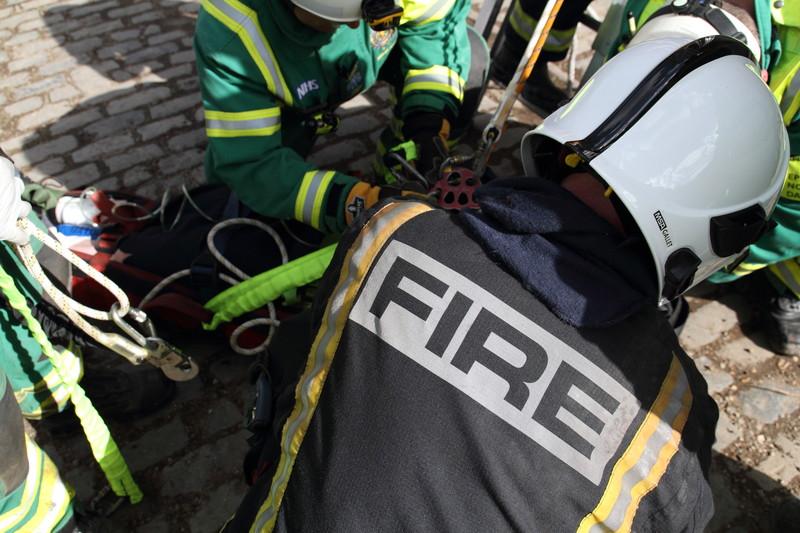 Advertisement
Police have warned there will be some disruption across the city today as they hold a major terror training exercise.
More than 14 different organisations and agencies are taking part in the exercise, which will take place around the disused Aldwych underground station in Surrey Street, WC2.
A "very realistic" mock terrorist firearms attack is being staged in London today and tomorrow to test the emergency services' response.
The exercise has been in the planning since January and will involve a number of locations, the Metropolitan Police said.
Deputy assistant commissioner and director of the exercise Maxine de Brunner said the Charlie Hebdo attack in Paris and the hostage-taking siege in Sydney had an "influence" on the test.
Exercising is a vital part of our preparedness to respond to any major incident in London.

It helps us to ensure that we and all our partners are (as) ready as we can be for whatever might happen.

...We've carefully planned the live play elements of this exercise to make sure that any disruption to the public is kept to a minimum.
– Deputy assistant commissioner Maxine de Brunner
The Met said the test was in no way connected or prompted by the massacre in Tunisia last week.
More than a thousand officers from the Met will participate, but policing levels across London will remain unaffected by the exercise.
Some activity will be "highly visible and audible" to the public, as elements will be "noisy," the Met said.
Police, emergency services, intelligence agencies and transport staff and agencies are taking part in a training exercise to test London's robustness to the event of a terrorist firearms attack.
Exercise Strong Tower has been planned since January, and will take place at different site across the city - including at Aldwych station close to the strand.
Advertisement
Two women pictured in a famous photo celebrating VE Day have been identified in less than 24hrs through a social media appeal.
Read the full story ›
Controversial whistleblower Assange has a constant police guard outside the Ecuadorian embassy where he lives.
Read the full story ›
The police commissioner will host a counter terrorism conference in London today to discuss the changing terrorist threat in Europe and elsewhere.
Sir Bernard Hogan Howe will be joined by more than 100 senior representatives from police and security forces, as well as partners from other countries recently affected by terrorist attacks.
The US First Lady will head to Mulberry School for Girls in Tower Hamlets as part of her campaign to help boost education for girls.
Read the full story ›
Load more updates