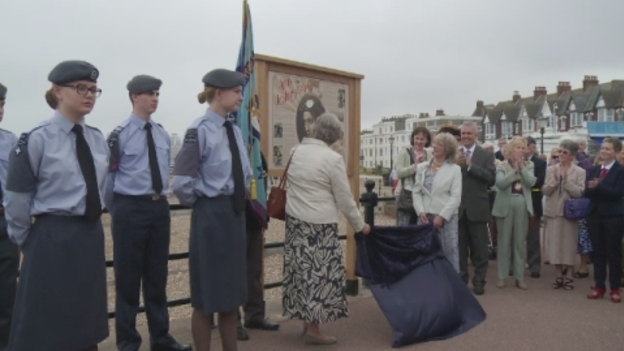 Relatives of legendary aviator Amy Johnson have unveiled an information board about her in Herne Bay as part of a project aimed at encouraging young people to follow her example.
The pioneering pilot was the first woman to fly solo from England to Australia but was killed when her aircraft crashed off the North Kent coast in 1941. The wreckage was never found but now a man who was based in Kent with the RAF at the time says he saw the aircraft on a low-loader. It adds to a mystery which has endured for more than 70 years.
We speak to: Amy Johnson's neice Jane Chilvers; Amy Johnson and Herne Bay Project organiser Jane Priston and eyewitness David King.
RiverOak Investment group boss Stephen DeNardo tells Nashreen Issa why he still wants to buy Manston Airport. The Kent airfield was shut down and put on sale earlier this year by owner Ann Gloag. She rejected a number of bids from potential buyers - including RiverOak - but campaigners are hoping to re-open the airport and are calling on Thanet District Council to force Ms Gloag to sell via a Compulsory Purchase Order. Around 150 people lost their jobs when the site closed.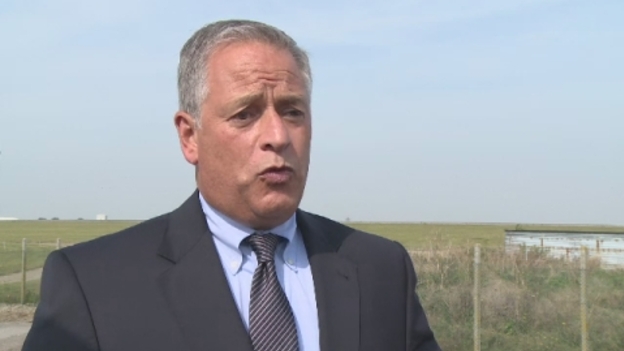 Advertisement
Thames Valley Police is appealing for the public's help in tracing a 48-year-old man missing from his home in Oxford.
Peter Dixon was last seen in Clarks Row at around 10.50am on Wednesday.
He is described as white, with a stocky build. He was wearing black-rimmed glasses, a blue T shirt and grey tracksuit bottoms. He has a tattoo of a swallow on his left forearm and one of a union flag on his right forearm.
Officers are increasingly concerned for Peter's welfare as he has limited access to money and he needs regular medication.
Thames Valley Police is appealing for witnesses following a report of a rape in Oxford.
At approximately 2am today an 18-year-old woman walked down St Ebbes Street with a man she had met in a nightclub earlier in the evening. They entered Brewer Street where the man raped her. The woman left Brewer Street at around 2.30am.
A scene watch is currently in place in the area of Brewer Street and St Ebbes Street while officers examine the area.
The offender is described as black, aged in his twenties with short black hair. He was wearing dark grey jeans and a light grey T-shirt.
Kent Police is appealing for information on the whereabouts of a 12 year old girl.
Chanae Jobson was reported missing at around 9pm on Friday 19 September. She is believed to have been at Chatham train station around 4.15pm.
Chanae is mixed race, of slim build and about 5ft 6ins in height. She has dark brown eyes, dark curly long hair and a beauty spot to the left of her mouth. It is believed she was last seen wearing a peach maxi-dress and black high-heeled boots.
The exact cause of the death of a little boy who died two weeks after suffering severe burns in a car fire will need more investigations.
Five-year-old Tommy Sheldon, from Southampton was rescued from the fire in Merdon Castle Lane in Hursley on Monday, August 11 and he died on Monday, August 25.
The inquest into his death has been opened and adjourned in Winchester.
Advertisement
A negative from Marilyn Monroe's first professional photoshoot goes under the hammer in Wiltshire today.
At the time the image was captured, the future film star was the unknown Norma Jeane Baker, a 20-year-old factory girl dreaming of becoming a model.
The negative - and most crucially, the copyright to the image - will be sold at auction and is estimated to fetch between £5,000 and £8,000.
Back in 1946, Norma Jeane was married and working at a munitions factory when a passing military government photographer told her she could be a model, so she approached a Hollywood modelling agency, Blue Book.
Young aspiring photographer Joseph Jasgur was assigned to get her first portfolio and took her to Zuma beach in Malibu for a few pictures, which were later presented to Ben Lyon, casting director at 20th Century Fox.
They were the pictures that would not only make Jasgur famous but create a star in Norma Jeane, who later dazzled Hollywood and sparked international headlines.
The introduction of new "cashless" payment arrangements at one of Britain's busiest road crossings has been delayed.
The Highways Agency had intended to scrap toll booths and introduce a "free-flow" traffic system at the Dartford River Crossing across the Thames east of London around mid-October. But the agency said that the new system will come into effect during late November.
Highways Agency project leader Nigel Gray said it was only right that the system be thoroughly tested before it was introduced.
New Asian consortium partners are now in place at Reading Football Club.
Sir John Madejski said: "After months of tireless hard work and a lot of speculation, I am very pleased to say that Reading Football Club's future has been resolved.
"Over the past year, since the Zingarevich family left, we have engaged with a number of different prospective investors, but we have now succeeded in finding who I believe are the right people to take this club forward.
"I am honoured to be staying on as Co-Chairman at the Club I love, with Khunying Sasima Srivikorn as my fellow Co-Chairwoman. Khunying Sasima has purchased 25% of the club, Khun Narin Niruttinanon has 50% and Khun Sumrith Thanakarnjanasuth the remaining 25%. They will all join the Reading Football Club board, as will Khun Jack Srisumrid and Khun Theekharoj Piamphongsarn. Nigel Howe will remain as Chief Executive and Ian Wood-Smith as non-executive Director."
Load more updates
Back to top