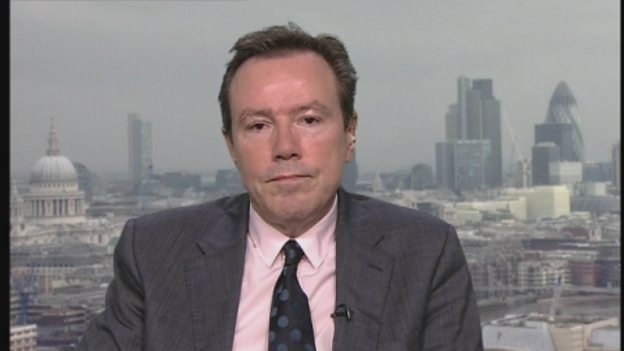 We spoke to Professor Tim Kendall, who helped develop the Department of Health guildelines that doctors use to treat patients with ADHD.
Around 800,000 children are being given drugs for the condition attention deficit hyperactivity disorder, caused by a chemical imbalance in the brain making it difficult to concentrate, stay still or focus.
The most commonly used is Ritalin, an amphatemine-like stimulant, and the number of prescriptions issued has doubled in six years. Some experts - concerned about side-effects fear doctors are too quick to give them out to youngsters and are calling for more choice in treatment. Watch Nashreen Issa's report.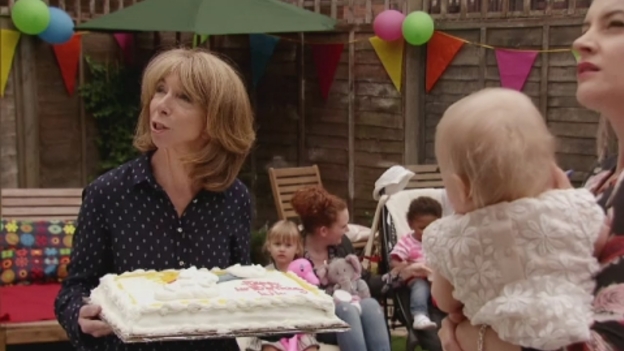 Advertisement
A mystery man in a clown mask and a suit has been scaring a city's residents.
Dozens of spooked people have posted pictures online of the man after spotting him in the area and speaking in a 'creepy voice'.
Student Lily Scanlan, 19, said he frightened her when he rode past her on a bike in Portsmouth, Hants.
Lily said: "It was really weird.
"He said something to me, like he was putting on a voice. It was really creepy."
The man also entered the dance clothing store Stage Door and scared the shop assistants.
Shop worker Karen Wilcock said: "He will not be welcome if he comes back again.
"Whatever was he thinking? Coming into a shop that sells tutus for two-year-olds and standing there not saying a word.
"It could be a publicity stunt. Whatever it was, it was very strange."
Andre Guedeney, 34, manager of the cafe La Croissanterie, said the clown cycled up to him and asked him for a cigarette in a strange voice.
Mr Guedeney said: "It was very odd."
Dozens of people took to Facebook to report sightings of the character.
One person wrote: "He was down just standing there holding a balloon.
"It was very scary if you don't like clowns."
The Slow Mo Guys, who film stunts in slow-motion have now notched up more than 420 million views on Youtube.
Gavin Free and Daniel Gruchy, who grew up in Thame, use a high-speed camera to show everything from exploding water balloons to bullets through watermelons, one hundred times slower than the human eye can see.
The pair have quickly become internet sensations, even appearing on The Tonight Show with Jimmy Fallon in the United States.
Advertisement
Two men have been sentenced to a total of 41 years in prison following the shooting of a man in Aylesbury earlier this year.
Following a three week trial at Reading Crown Court, Nicholas Talburt, 22, from Walsall, was found guilty of attempted murder and conspiracy to supply a class A drug (heroin).
He was sentenced at Reading Crown Court to 23 years in prison for attempted murder and six years in prison for the drugs offence, to be served concurrently.
Marcus McIntosh, 20, from West Bromwich, was also found guilty of attempted murder. He was sentenced to 18 years' imprisonment.
On 16 March in Hilton Avenue, Aylesbury, a 44-year-old man was shot while standing in the street.
The victim, a man from Bletchley, had taken a taxi to Hilton Avenue to meet the two men, McIntosh and Talburt. During the conversation one of the men shot the victim three times in his legs before making off in a nearby car.
The victim got back into the taxi, which had been waiting for him, and asked to be taken to Stoke Mandeville Hospital. He called police en route. He was treated for his injuries and was discharged at a later date.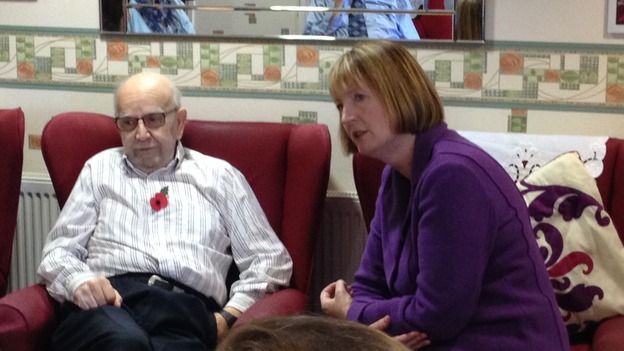 One month today, voters in Rochester and Strood will go to the polls. They'll be electing their MP after the resignation of Mark Reckless who defected to UKIP. Today both Labour and the Tories sent party bigwigs into the area in the battle for votes. David Johns reports, speaking to Labour's Deputy Leader, Harriet Harman MP, and residents of a sheltered accommodation property in Rochester.
Screening for the Ebola virus will begin at Gatwick's North Terminal tomorrow and at the South Terminal on Wednesday, Public Health England has confirmed.
Measures will then be introduced at St Pancras International station later in the week.
Load more updates
Back to top