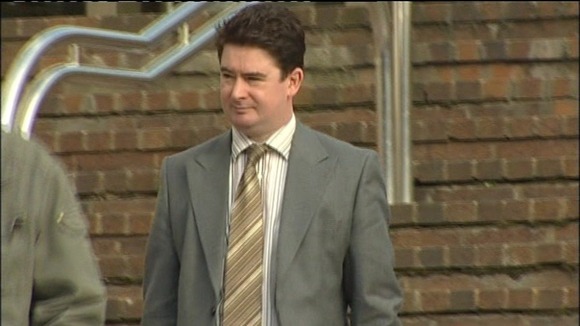 Ross Knowles was head of energy procurement for LASER (Local Authorities South East Region), a bulk-buying co-operative group that bought gas and electricity on behalf of 120 local authorities.
His fraud was very simple - by persuading British Gas to slightly overcharge the authorities to the tune of 0.04p per unit of energy, a substantial credit balance was built up with Laser's account at British Gas. This was said to be a 'float' balance to iron out any price fluctuations. At the end of the year, Knowles invoiced British Gas to repay that balance to Laser - but directed it to be paid into an account he'd set up instead of the real Laser account.
Over the course of fourteen months, more then £2m was siphoned off, of which less than £400,000 was actually spent by Knowles though he did buy holidays, a Jaguar car, and gifts for his family. Knowles claimed the money was a valid commission but the jury disagreed with his defence and found him unanimously guilty of fraud, though the judge directed he be found not guilty of a second fraud charge concerning nPower.
Sentencing will take place after reports are prepared for the judge; it's likely to take place at the end of April. The judge warned Knowles that he faces jail, though he was released on conditional bail. The prosecution has launched an application under the Proceeds of Crime Act to seize any fraudulently-obtained assets that are still in Knowles' possession.
Far from ensuring best value for the public, Knowles used a sophisticated but simple technique to defraud them.
– Andrew Penhale, Crown Prosecution Service

Andrew Penhale, CPS Central Fraud Group said: "As the Head of Energy Procurement for Kent County Council, Ross Knowles was a trusted and very senior public official. In that role, he headed up a consortium that brought together local authorities from up and down the country, ostensibly to improve their buying power to source energy at competitive rates for schools, council buildings and street lighting.

"But far from ensuring best value for the public, Knowles used a sophisticated but simple technique to defraud them. At the year-end reconciliation, instead of claiming a rebate which would have benefited all the public services that were part of the consortium, he forged invoices and diverted the monies to his own bank account. Knowles benefited from the arrangement to the tune of £2m, an amount thirty-two times in excess of salary.

"Central Fraud Group lawyers put a compelling case before the court, proving Knowles to be a systematic fraudster and a man who enriched himself at the public's expense."