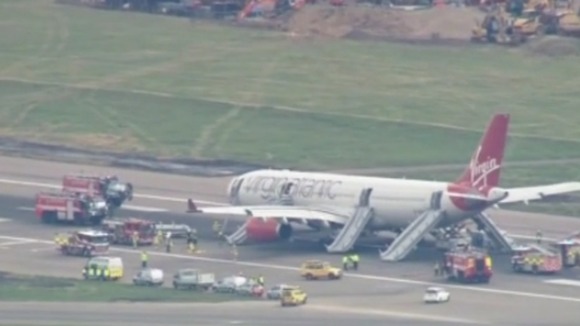 Virgin Atlantic has revealed more information about what led to one of the firm's transatlantic flights returning to Gatwick for an emergency landing forty minutes after leaving the airport on Monday April 16th.
The airline says that "a number of alarms being triggered in-flight" led to the aeroplane heading for Florida having to come back to the UK.
The three hundred and four passengers and the crew had to use chutes to exit the aircraft. Fifteen of them were injured during the evacuation and had to be treated in hospital. Some passengers spoke of people landing on top of each other.
Virgin said Airbus A330's crew had followed standard procedure by returning to the West Sussex airport and evacuating the aircraft. The aeroplane has now been certified for a return to service.
All of Gatwick's flights were suspended for just over an hour and a half while the emergency landing and evacuation took place.
The Air Accidents Investigation Branch is conducting an inquiry into the incident, after which it will publish a report.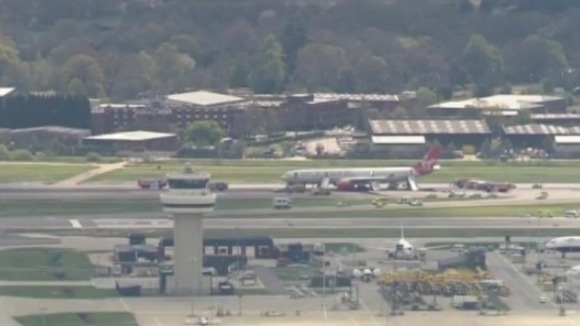 "We can confirm that the investigation following Monday's incident on flight VS27 from London Gatwick is now complete. A full technical evaluation and systems assessment has been completed in conjunction with the airworthiness authorities and the manufacturer, and the aircraft has been certified for a return to service.

"The investigation identified that a number of alarms were triggered in-flight, in response to which our flight crew took positive action in line with procedures by returning to Gatwick and completing an evacuation of the aircraft.

"The flight crew and cabin crew followed safety procedures at all times and carried out their duties in a professional manner to ensure the safety of our passengers was maintained throughout the flight and during the evacuation.

"We again apologise to all of those passengers that were impacted by this difficult but rare situation."
– Virgin Atlantic spokesperson