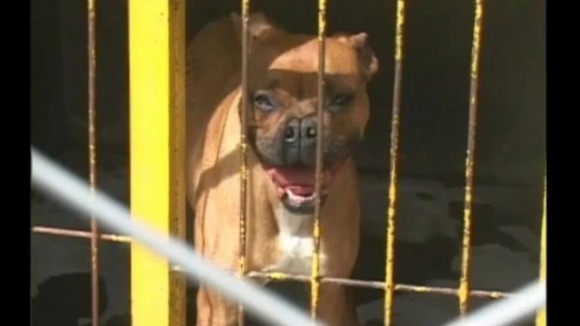 A second person is being tested for rabies two days after a woman from Kent was diagnosed with the disease.
The Darent Valley Hospital in Dartford has launched an investigation into claims that she was turned away twice before being finally diagnosed. The woman was bitten by a dog in India - she's now fighting for her life in a London hospital.
The Health Protection Agency now says a second person is being tested for the disease, but can't release details of who the new person being tested is, or where they are from.
"There is another person being looked at"

"There are eight people this year who have been through this process."
– Health Protection Agency Spokesperson

Rabies is usually transferred through saliva from the bite of an infected animal, with dogs being the most common transmitter of rabies to humans.

More than 55,000 people are estimated to die from the disease every year, with most cases occurring in developing countries, particularly South and South-East Asia.
"It is important to stress that there is no risk to the general public as a result of this case or to patients and visitors at the hospital where the patient is receiving treatment.

"Despite there being tens of thousands of rabies cases each year worldwide, there have been no documented laboratory confirmed cases of human-to-human spread.

"Therefore, the risk to other humans or animals from a patient with rabies is considered negligible.

"However, to take every possible precaution, family members and healthcare staff who had close contact with the patient since they became unwell - which is when they are infectious - have been assessed and offered vaccination if appropriate."
– Dr Brian McCloskey, director of the HPA for London