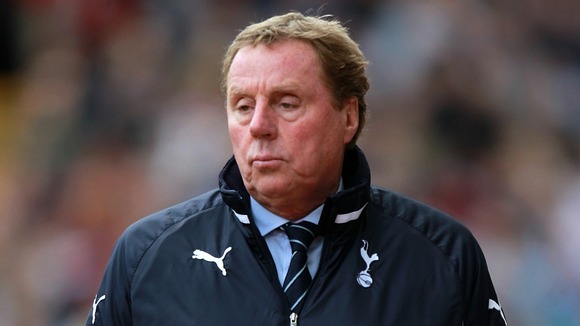 It's been an interesting few months for Mr H. Redknapp of Sandbanks, Dorset.
Cleared of tax evasion in February, the world seemed at his feet and he was widely tipped to be the next England manager.
But the job went to surprise candidate Roy Hodgson.
Now in a joint statement, it's emerged that Harry Redknapp and Tottenham Hotspur FC are parting company.
"This is not a decision the Board and I have taken lightly. Harry arrived at the Club at a time when his experience and approach was exactly what was needed. This decision in no way detracts from the excellent work Harry has done during his time with the Club and I should like to thank him for his achievements and contribution. Harry will always be welcome at the Lane."
– Daniel Levy, Spurs chairman

And what does the man himself think of it all?
"I have thoroughly enjoyed my time at Spurs and am proud of my achievements. I have had a fantastic four years with the Club, at times the football has been breathtaking. I am sad to be leaving but wish to thank the players, staff and fans for their terrific support during my time there."
– Harry Redknapp, former Spurs manager

Harry had been at Tottenham for four years and still had a year left to run on his contract, but it's understood he failed to agree a new contract with the club chairman.

So what could the future hold for Harry? He's been a resident in Dorset for many years and has ties to other local clubs, including the Saints in Southampton and the Bournemouth Cherries. Would he take on the manager's role at another club in the south? All we can say is that it seems unlikely to be the last we've heard of our 'Arry.

We'll have more on this story throughout the day on our national news website here.

Earlier this year, following the end of his court case Harry spoke exclusively to Fred Dinenage about his footballing memories and the possibility he might be England manager.