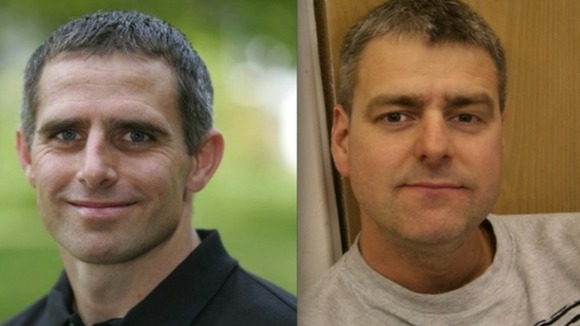 An inquest into the deaths of two firefighters has reached a misadventure with narrative verdict.
The inquest previously heard they died because a "massive escalation" in a blaze in a high-rise flat in Southampton caused temperatures to reach hundreds of degrees, making it impossible for them to escape.
Conditions were so bad that it was not known at first that Alan Bannon, 38, and James Shears, 35, were missing after they were among the first to reach the blaze in the 15-storey building Shirley Towers on April 6 2010.
It was three-quarters of an hour before colleagues could reach the two men who were found unconscious in the bedroom area of the ninth-floor flat.
Southampton Coroner Keith Wiseman said Mr Bannon was pronounced dead at the scene and Mr Shears died later in Southampton General Hospital where attempts to revive him were unsuccessful.
The inquest at Southampton Civic Centre was told that at about teatime that day resident of Flat 72, Karl Hoffman, was vacuum cleaning and placed a curtain in the bowl of an up-lighting lamp. Later his wife Kirsty, who was five months pregnant, turned on the light and the couple, who have a young child, started to smell burning.
By about 8pm the cotton curtain caught alight and Mr Hoffman tried to extinguish it using a soft drink and then his polo shirt. But when the fire became worse the couple fled the flat with their child and a neighbour called 999 at 8.04pm, leading to the block of flats being evacuated.
Mr Bannon and Mr Shears, known by the call-sign Red Two, were the first of two two-man teams to arrive at the property. The other two firefighters, Keith Holland and Liam Ryan, known by the call-sign Red One, were soon beaten back by the increasing strength of the fire and escaped under "considerable physical distress".
Mr Wiseman said it was several minutes before it was realised that Red Two were trapped because their colleagues believed they had left by another staircase. "There was a sudden, massive escalation in the fire itself and, in particular, the temperatures," he said.
The two victims were full-time firefighters based at St Mary's fire station in Southampton. Father-of-two Mr Shears, known as Jim, was from Poole in Dorset and was a firefighter for seven years. Mr Bannon, of Southampton, was a fireman for eight-and-a-half years and lived with his wife Charlotte and their five-year-old daughter Abigail.
More details to follow......
"These dedicated firefighters died in the line of duty and the inquest played a key role in establishing the facts of what happened. The biggest advances in firefighter safety have come from learning and applying the lessons of such tragedies.
"The Fire Brigades Union and Hampshire Fire and Rescue Service have worked together to agree 10 key recommendations. We will be raising those recommendations and our concerns with the fire minister to ensure lessons learned from tragedies like this are not lost or forgotten in the future."
"To prevent a similar loss of life we call upon the Fire Minister and Sir Ken Knight, Chief Fire and Rescue Advisor, to ensure that the issues identified during this inquest are circulated to all UK Fire and Rescue Services and other relevant bodies. We would also ask that consistent specific advice is issued to assist with the implementation."
– Karl Horan, FBU Southern region executive council member