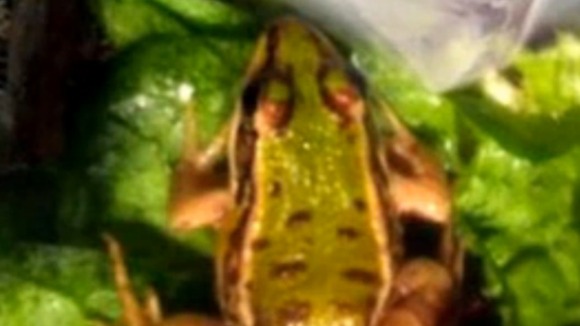 Forget waiters with flies in their soup, a mum from Hampshire got quite a shock when she bought a pre-packed bag of salad from a supermarket and found a live frog in it.
She bought the salad from Waitrose in Ringwood and ate some of it before sealing the bag back up with a food clip.
Her daughter then opened the bag and discovered the green and brown amphibian peeping out between the salad leaves.
Mrs Carrington then kept the frog for another night before Waitrose staff collected it the next day.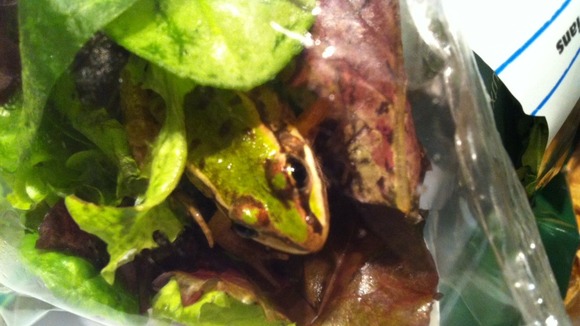 Waitrose has apologised to Mrs Carrington and says it's investigating what's an isolated incident.
We are very sorry for the distress caused. All our bagged salad is thoroughly washed and we have steps in place to check each product before packaging.
– Waitrose statement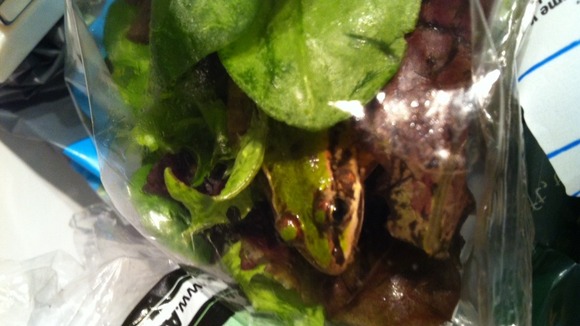 VIDEO: Above is the Meridian Tonight item, featuring the frog and the salad.