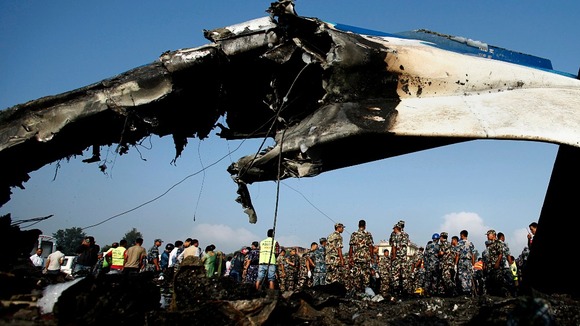 Explore Worldwide, the Farnborough-based adventure travel company, has confirmed that seven of those who were involved in the plane crash in Kathmandu, Nepal, this morning, were clients of the company. Their tour guide, a local Nepalese, was also onboard.
In a statement, the company said early reports from Nepal suggest that a bird strike was involved in the accident, which left 19 people dead.
They said the Foreign & Commonwealth Office (FCO) had confirmed that there were no survivors and that all the British passengers were Explore Worldwide clients, with one of the Nepalese passengers being their local tour leader.
We are devastated by this news. Our thoughts are very much with the families of those affected, both in the UK and in Nepal. We are sending a senior manager out to Nepal today; she will arrive first thing tomorrow morning.

The basic facts are that SITA Air operates scheduled flights and is approved by airline authorities. The weather was good. The plane was departing for Lukla and our passengers were heading for Everest Base Camp at the start of their trek.

We have no more information at present. The next of kin of all involved have been contacted by the FCO."
– Ashley Toft, Explore Worldwide, managing director

The company has offered treks to Nepal for more than 30 years, typically taking in the region of 1,000clients to the country every year. Nepal, with Mount Everest within its mountain ranges, remains the ultimate goal for serious trekkers.

The firm said Autumn was one of the best times for treks in the area from a weather perspective.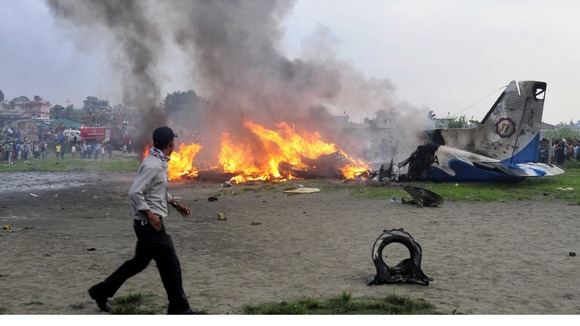 For more on this story, visit the ITV national news website.